MESA COUNTY, Colo.- There's no reading between the lines here, the library is open. Although most programs have gone virtual, the space still has purpose even for the rare visitors.
"I don't come super often to the library but I like to read, and so, I like to come and kind of browse and I say it's essential," Liz Salmeron expresses, "I've been doing curbside pickup but it's not the same as coming and looking at all the books, reading the backs of them, and really figuring out what I want."
The people we spoke with say it's great to have the library open again. They can enjoy books, shop online for great prices and even use a printer.
"I use this app called Poshmark and print the shipping labels and stuff." Victoria Sanders shares, "It's easier so I don't have to buy a printer at home or worry about not having to print stuff off. It was nice with the curbside pickup stuff but it's just, kinda of, easier for me to do it in person and do stuff in my own way, and just be able to get away from home for a little bit, sit here and just do my thing."
The pandemic is still here so masks are required while inside the library.
Here are the operating hours for each branch: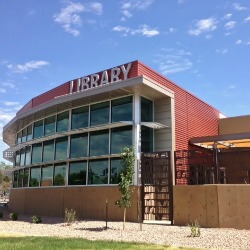 Central Library, 443 N. 6th Street, Grand Junction, CO 81501
970-243-4442
Mon -Thurs: 9am – 8pm
Friday: 9am – 6pm
Saturday: 9am – 5pm
Sunday: Closed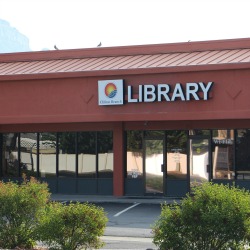 Clifton Branch, 590 32 Road, #6F (Mesa Pointe Shopping Center), Clifton, CO 81520
970-434-6936
Monday: 9am-6pm
Tuesday: 9am-8pm
Wed – Fri: 9am-6pm
Saturday: 9am-4pm
Collbran Branch, 111 Main Street, Collbran, CO 81624
970-487-3545
Tues, Thurs and Friday: 9am – 1pm & 2pm – 6pm
Saturday: 9am – 1pm
Closed Sun, Mon and Wed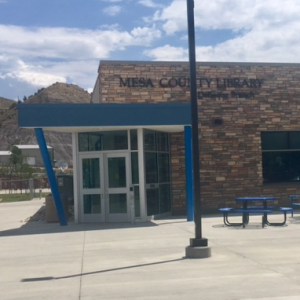 De Beque Branch, 730 Minter Avenue, De Beque, CO 81630
970-283-8625
Sun-Thurs: Closed
Friday: 9am – 1pm & 2pm – 6pm
Saturday: 9am – 1pm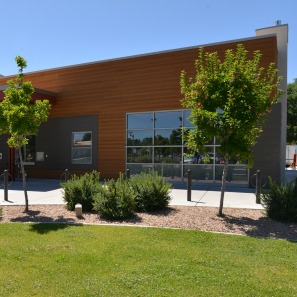 Fruita Branch, 324 N. Coulson Street, Fruita, CO 81521
970-858-7703
Mon – Thurs: 9am – 7pm
Friday: 9am – 6pm
Saturday: 9am – 4pm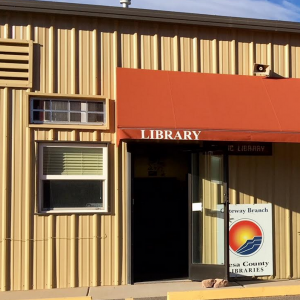 Gateway Branch, 42700 Highway 141, Gateway, CO 81522
970-931-2428
Closed until further notice. For books by mail, please contact the Fruita Branch at 970-858-7703.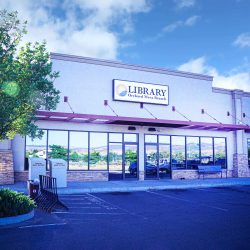 Orchard Mesa Branch, 230 Lynwood Street, Grand Junction, CO 81503
970-243-0181
Tues-Friday: 9am – 6pm
Saturday: 9am – 4pm
Closed Sunday and Monday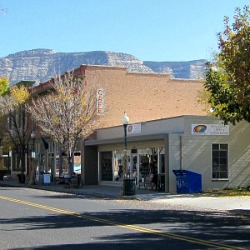 Palisade Branch, 119 W. 3rd Street, Palisade, CO 81526
970-464-7557
Tues-Fri: 9am – 1pm & 2pm – 6pm
Saturday: 9am – 4pm
Closed Sunday and Monday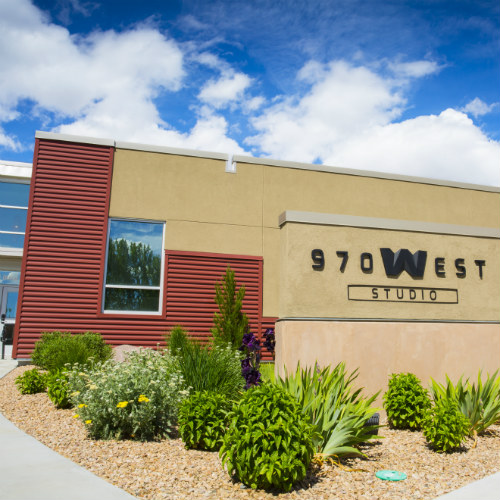 970West Studio, 5th and Ouray, Grand Junction, CO 81501
970-243-4442
Closed to the public until further notice