Save on robot vacuums from iRobot, Shark and Roborock
Vacuuming is one of those chores that no one really enjoys, so handing off the work to a robot vacuum can make life easier. And Cyber Monday is the perfect time to invest in one — or upgrade your current model — because you can find discounts on many top robot vacuums that won't break the bank.
We're currently seeing some excellent Cyber Monday robot vacuum deals on popular brands and models. After testing dozens of robot vacuums in the BestReviews Testing Lab, we're especially excited to see deals on some of our favorites, including robots from iRobot's Roomba line, Shark and Roborock.
Last updated on Nov. 27, 2023, at 9 a.m. PT.
iRobot Roomba robot vacuum deals
Roombas are probably the best-known robot vacuums — and for good reason. They offer top-notch suction, advanced navigation and smart features that make cleaning your floors a breeze.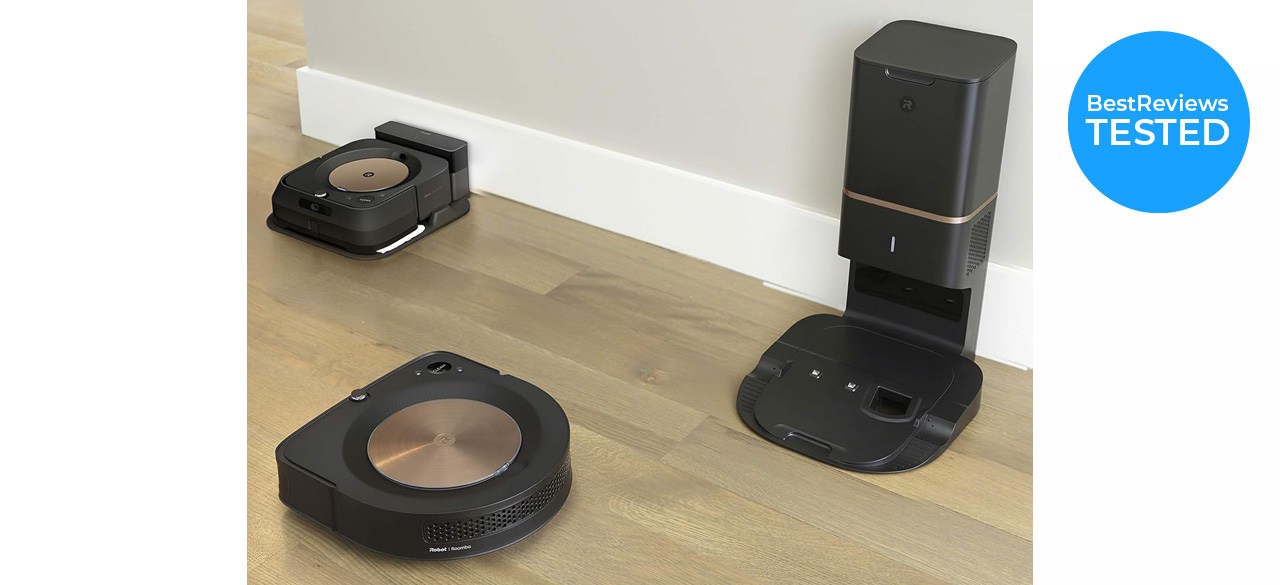 28% OFF
This bundle includes our favorite Roomba robot vacuum and iRobot robot mop in a single bundle to ensure all your floors are as clean as possible. During testing, the s9+ impressed us with its superior suction, which allowed it to effectively remove pet hair and other types of debris from carpeting. We also loved how thoroughly the Braava Jet m6 could mop in corners and other tight spaces.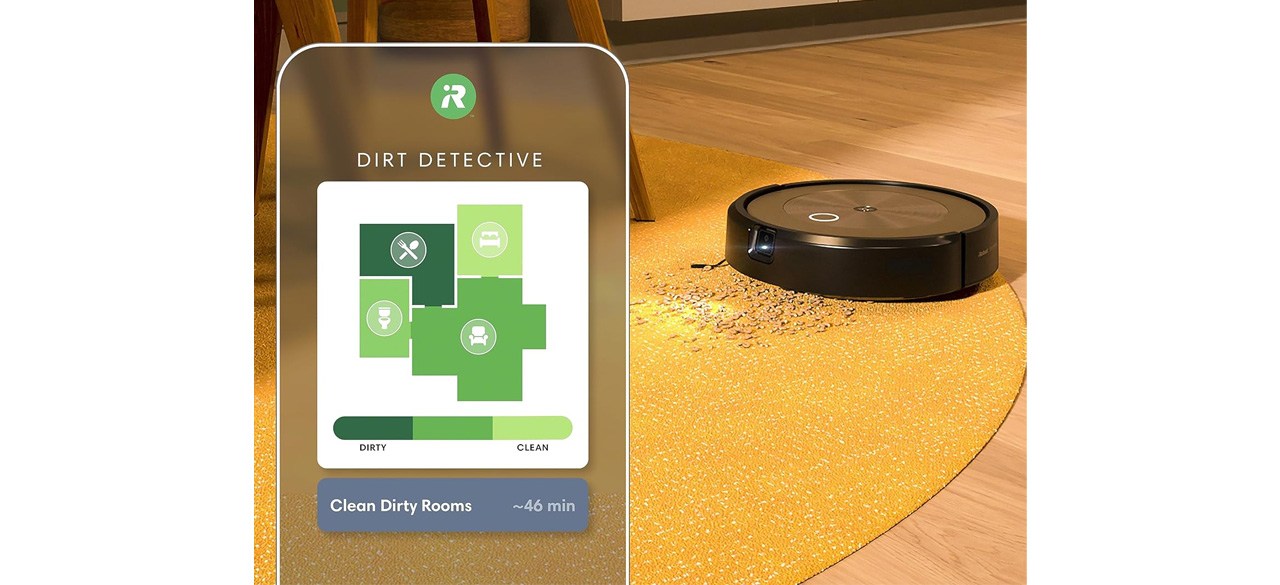 33% OFF
One of iRobot's newest robot vacuums, the j9+ offers 100% stronger suction power than the Roomba i-series models for truly deep cleaning. It has three suction levels and an automatic Carpet Boost feature to get your carpeting as clean as possible. It also features the PrecisionVision navigation system, which allows it to identify items in its path, including pet waste, and avoid them.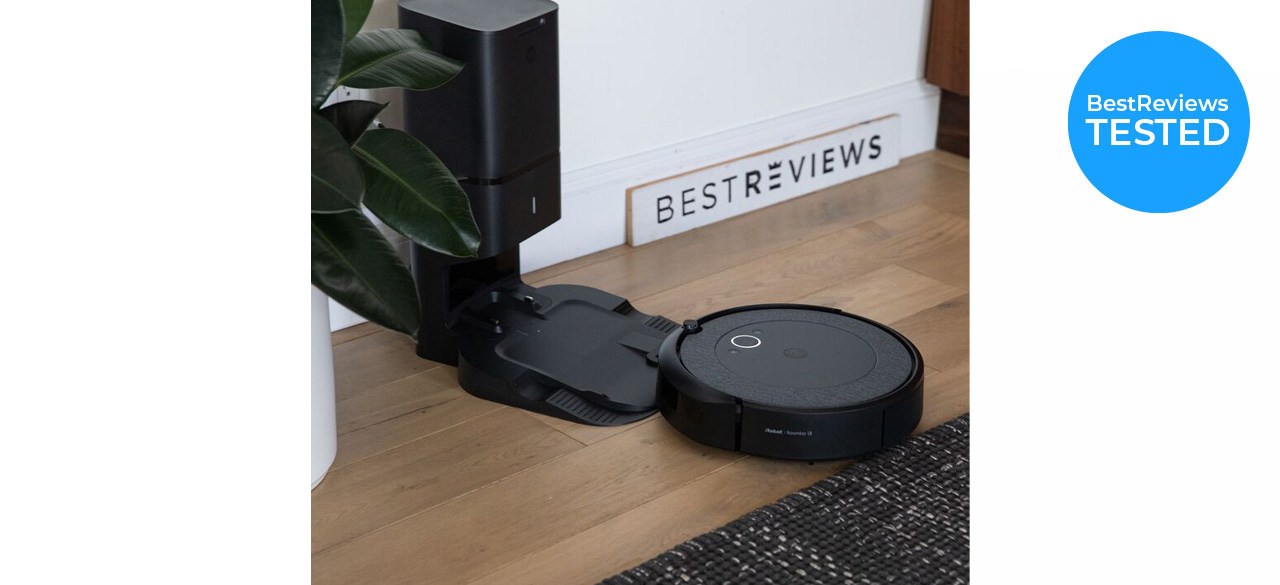 12% OFF
The Roomba i3+ EVO impressed us with its precise, efficient mapping, which needed just 15 minutes to accurately map our testing area. It also cleaned for 96 minutes before recharging, so it can easily handle the average home on a single charge. We loved its self-emptying feature, too, which keeps you from having to empty the base for up to 60 days.
Other Roomba robot vacuum deals worth checking out
Shark robot vacuum deals
Shark is one of the most popular vacuum brands, so it's no wonder its robot models are some of its best sellers. Just like with iRobot's Roombas, Shark also offers robot vacuum/mop hybrids.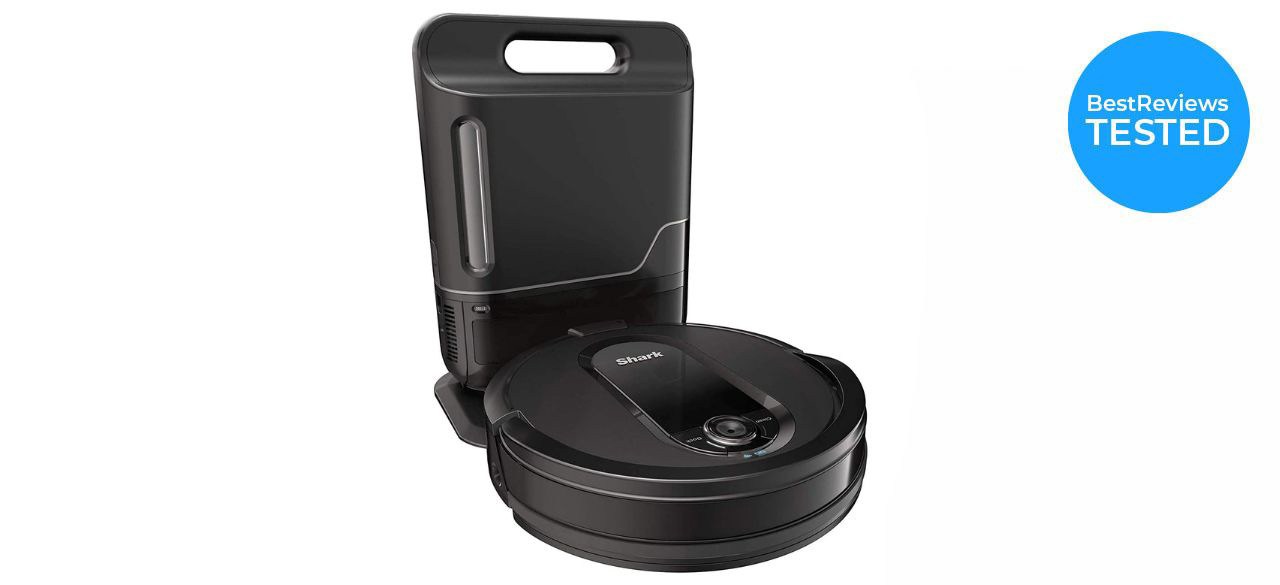 20% OFF
We love this Shark robot vacuum for homes with pets because it removed 98% of pet hair and other debris from laminate and carpeting in our testing area. Its self-emptying base can hold up to 45 days' worth of dirt and debris and is easy to empty when the time comes. We also loved how easy it was to set up and its user-friendly app that allowed us to schedule cleaning and access other features.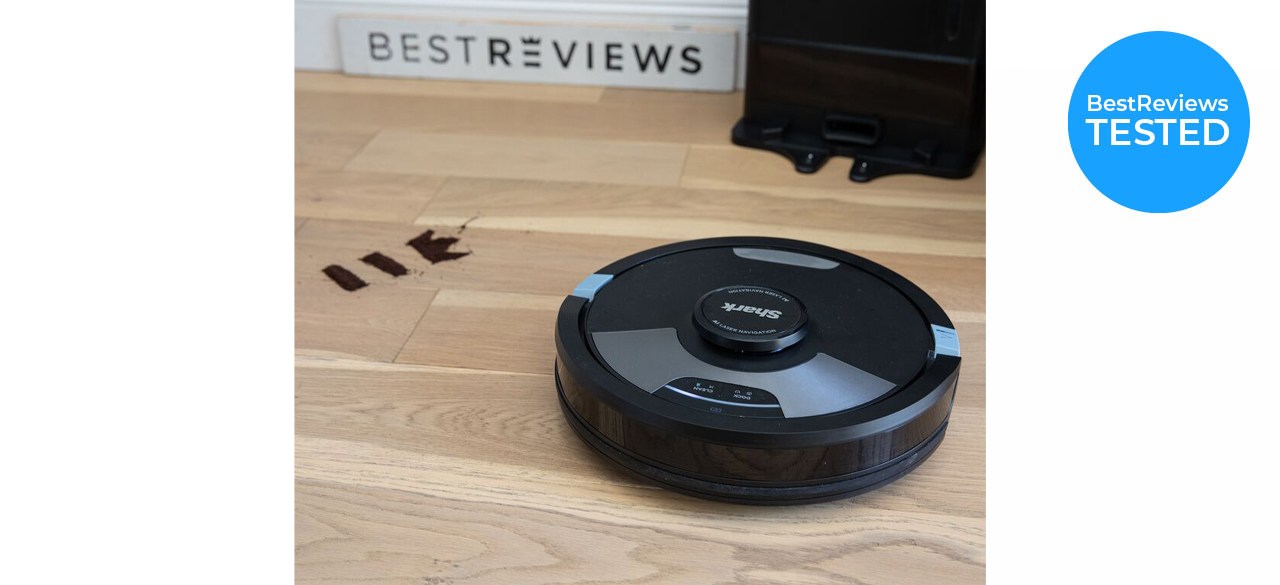 25% OFF
With its LiDAR navigation system, this Shark robot vacuum stood out for its highly precise, efficient mapping — it took just eight minutes to map our testing area, accurately capturing not only rooms but also chair and table legs. It also cleaned for 140 minutes on a single charge, making it ideal for larger homes. We found that it effectively removed pet hair from both hard flooring and carpeting, too.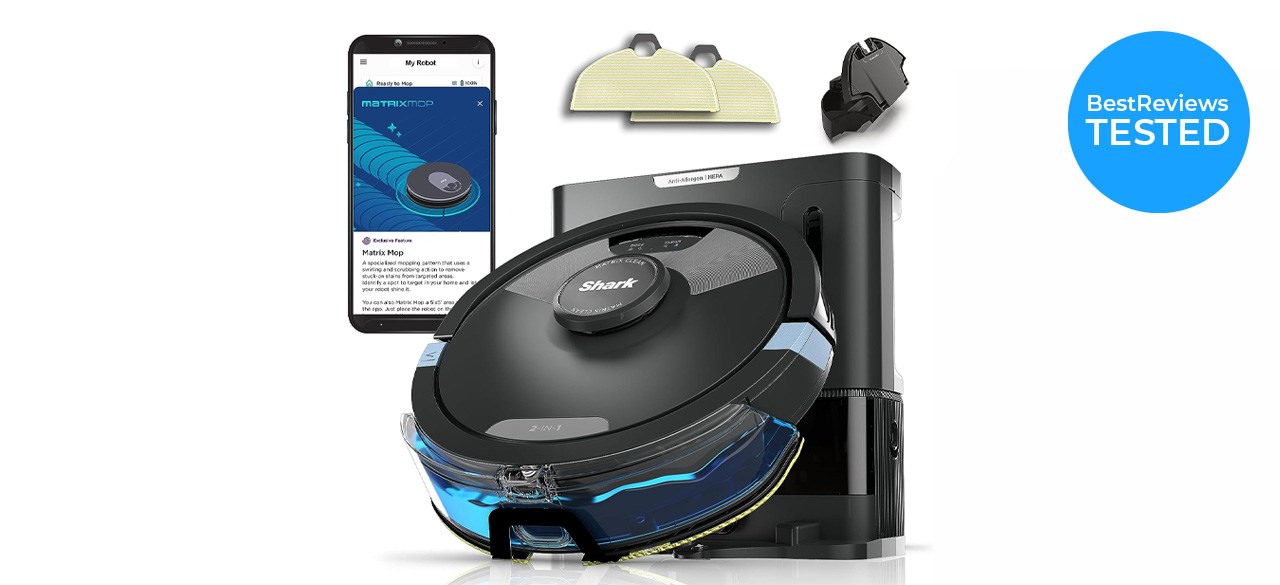 37% OFF
Like the other Shark robot vacuums we tested, this hybrid model wowed us with its efficient mapping — it covered 360 square feet in just eight minutes. We also loved that we could activate the spot-cleaning mode for vacuuming and mopping directly from the robot without needing to use the app. The mop head uses machine-washable pads, too, which cuts down on waste.
Other Shark robot vacuum deals worth checking out
Other robot vacuum deals
Whether you're looking for an entry-level robot or a high-end model with all the bells and whistles, you can find amazing Cyber Monday deals on brands like Ecovacs, Roborock, Yeedi and more.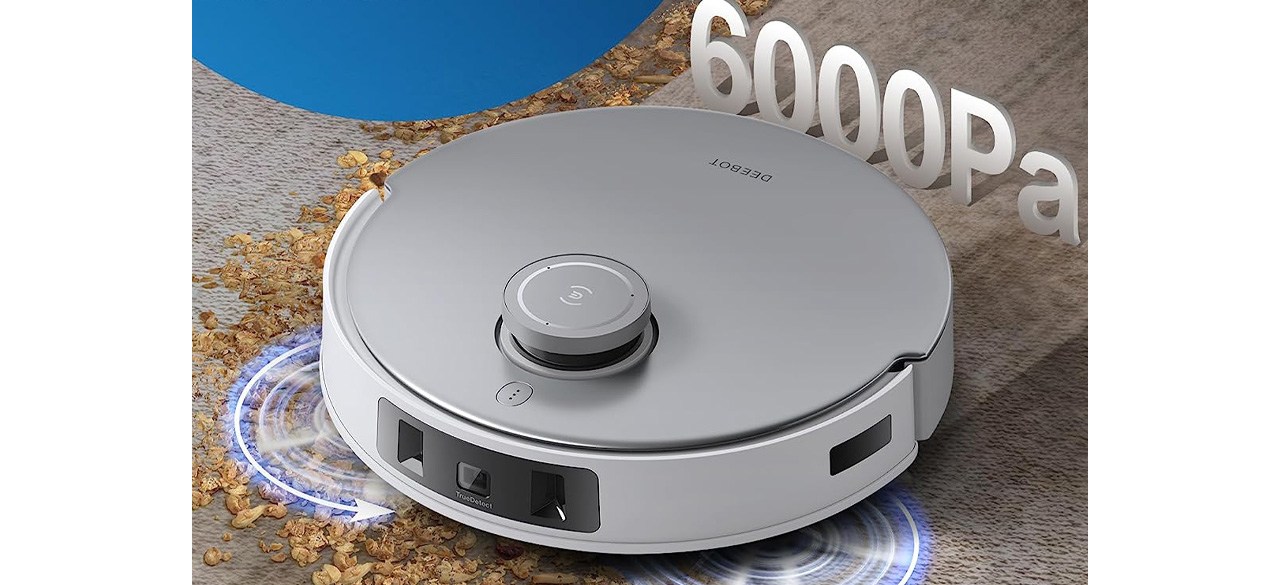 27% OFF
If you're looking for a hybrid robot, this Ecovacs model not only vacuums but also offers hot-water mopping for more powerful cleaning. The mop head lifts up when carpeting is detected, though, to keep your rugs and carpets clean and dry. The robot's vacuum function also offers 6,000 Pa of suction power, making it highly effective even on carpeting. The 3D object avoidance ensures that it won't get caught on cables and wires, too.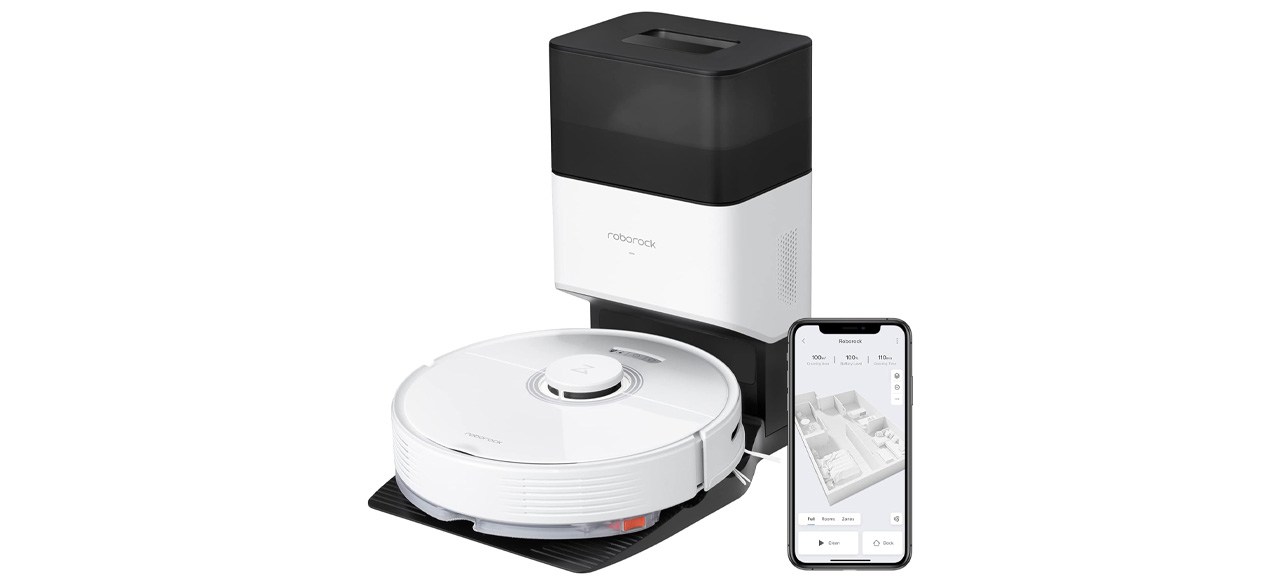 43% OFF
Another hybrid robot, this Roborock model comes with an auto-empty dock that can hold up to seven weeks' worth of debris, eliminating the need to empty it for nearly two months. It can vacuum and mop at the same time for more efficient cleaning and provides 4,200 Pa of suction power to effectively vacuum all surfaces, including carpeting. It's also ideal for homes with pets because its all-rubber brush resists tangles.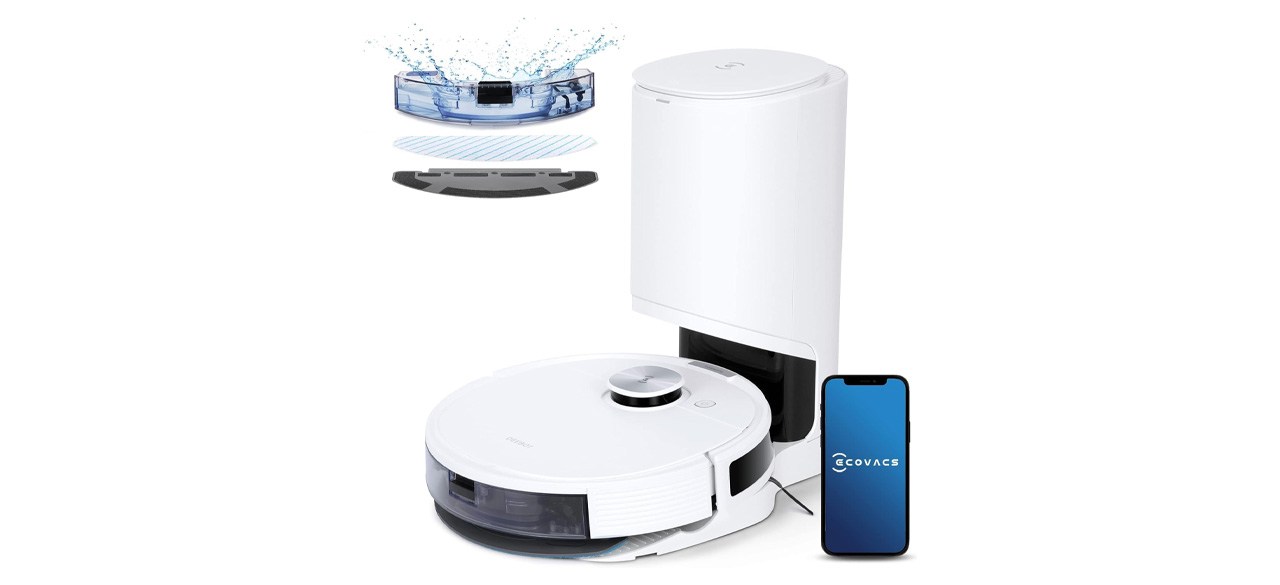 38% OFF
The Deebot N10 Plus features advanced LiDAR navigation, creating highly accurate maps of your home for more efficient cleaning. Its auto-empty base can hold up to two months' worth of debris, and the dust bag has an auto-seal design that keeps the dust contained when it's time to empty. It also has a 180-milliliter water tank and a micro-water pump to prevent leaks when mopping.
Other robot vacuum deals worth checking out
Who has the best Cyber Monday robot vacuum deals?
Big retailers like Best Buy, Target and Walmart carry plenty of robot brands, so you'll have many options to consider. But you'll see the biggest discounts at Amazon, which carries the widest range of brands, increasing the odds of a deal on a model you're interested in.
It's also a good idea to check manufacturer websites for Cyber Monday deals. Brands like iRobot and Shark usually offer sales, too, so you may find exclusive deals and products directly from the manufacturer.
That's why you should always compare prices if you find a Cyber Monday robot vacuum deal you're interested in. The big-name retailers and even smaller-brand sites compete for sales, so one may have a better price than the others.
What to consider when buying a robot vacuum?
To ensure you wind up with the right robot vacuum for your home, you'll want to consider several key features that affect its cleaning performance.
Battery life: Most robot vacuums have a battery life of between 60 and 120 minutes. If you live in an apartment or a smaller home, a robot that cleans for 60 to 75 minutes is usually all you need. For the average-size home, though, we recommend a robot with at least a 90-minute battery life. For a large house, a robot that cleans for approximately 120 minutes is your best bet. Keep in mind that some models will return to their base when their battery is low and then resume cleaning once fully charged, so the battery life isn't quite as important.
Navigation and obstacle detection: Robot vacuums all use some type of navigation system to move around your home for more efficient cleaning. Some models have sensors that allow them to bump into items and maneuver around them, while others feature cameras that let them create a visual map of your floor plan. High-end robots may even use a LiDAR-based system, so they have lasers that help them precisely map a room. Depending on the type of navigation a robot uses, it may be able to completely avoid obstacles, such as cords, wires, clothing and even pet waste.
Suction power: Suction power for robot vacuums is measured in Pascals (Pa), with most offering between 2,000 and 5,000 Pa. The higher a model's Pa rating, the more effectively it can remove dirt, especially from carpeting. If your home has many carpeted areas or you have pets, you'll want an extremely powerful robot. You can get away with a less powerful model in a home with mainly hard flooring and not much pet hair.
Self-emptying: Robot vacuums have an internal dust bin that holds all the dirt, hair and debris they pick up. In many models, you must manually empty the bin each time you run the robot. However, other models come with a self-emptying base that can hold between 30 and 60 days' worth of dirt. Each time the robot returns to its base, it automatically empties its dust bin, so you don't have to.
Smart features: Most robot vacuums have a connected app that allows you to schedule cleaning and adjust the robot's settings. Some models also let you use voice commands through a voice assistant like Alexa or Google Assistant.
Why trust our recommendations?
At BestReviews, we test and research hundreds of products, which helps us identify the most exciting deals for Cyber Monday. We constantly check prices to ensure the deals are still live and update our list regularly to ensure we capture all the latest deals.
So whether you're buying your first robot vacuum or want to upgrade to a higher-end model with more features and improved power, we've got you covered with plenty of can't-miss deals.
Want to shop the best products at the best prices? Check out Daily Deals from BestReviews.
Sign up here to receive the BestReviews weekly newsletter for useful advice on new products and noteworthy deals.
Jennifer Blair writes for BestReviews. BestReviews has helped millions of consumers simplify their purchasing decisions, saving them time and money.
Copyright 2023 BestReviews, a Nexstar company. All rights reserved.